5 Ways for Security Guards to Combat Boredom on the Job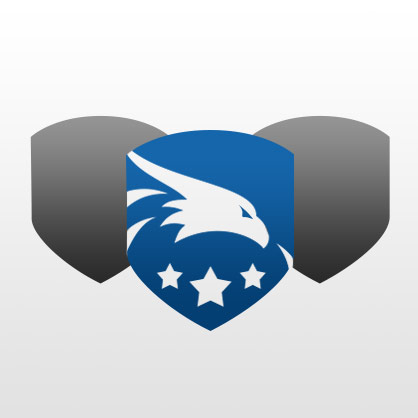 The job of a professional security guard can be full of contradictions. You're hired to deter criminals and keep people and property safe, to be in a constant state of readiness. But, generally speaking, the best evidence that you've done what you were hired to do is when nothing actually happens.
That can make most security guard jobs both stressful and boring.
Regardless of which of the two types of security jobs you have, it's important to not let boredom compromise your effectiveness while you're on post. And how can you do that? By introducing a bit of physical and mental variety into your day.
Physical variety
If you have a stationary guard post, you can combat boredom on the job through movement.
Do some simple exercises – You don't have to go all out and build up a sweat. Just do a few sets of a couple basic movements every hour or so. It'll keep your mind focused and also help you stay in shape. Here are 29 exercises you can do at a desk to get you started.
Switch up your post – If your guard job gives you access to other posts that involve walking patrols, ask if you can change positions for a day or two each week. You might also take the initiative and suggest patrols to your supervisor. Not only will this get you up and out of your chair, it could also improve the level of security you provide.
Eat healthy snacks – Carrot sticks, celery, nuts, and seeds are all great snacks you can eat throughout the day. They'll keep your blood sugar at a consistent level so you don't feel fatigued from hunger, plus the chewing action will wake you up. Remember to keep it healthy. Candy, cookies, and doughnuts just pack on the pounds and cause your energy level to fluctuate too much.
Mental variety
In addition to physical variety, you can bring more mental variety to your work with a couple of simple tricks.
Take frequent notes – Most security guard jobs require you to write daily reports. But rather than do everything at once, why not take notes while you work and put it all together at the end of the day to complete you report? Consistent note taking will keep you alert and make it easier to get your job done.
Play observation games – There's no limit with what you can do here. For instance, you can count the number of steps it takes to get to a certain location in your patrol route. Count floor or ceiling tiles, exit doors, fire alarms, or sprinkler heads. Take note of what people are wearing or how many people have a particular physical trait. For example, count how many people are wearing neckties or how many people have blonde hair or glasses. Games like these make your mind nimble and also improve your awareness, which can enhance your job performance.
An important point to keep in mind when it comes to all of the ideas we've given you here is that your job must come first. Don't get so wrapped up in a particular exercise that it distracts you from your duties.
Being a security guard isn't always exciting, but that's good. If you're bored, it means you're getting the job done. Simply use these quick tips to beat the boredom. Then get on with your work and be proud of the fact that you've kept the people and property in your care safe from harm.